Ensuring the Welfare of Captive Silver Foxes in Need
The Black Foxes UK Forever Foxy Campaign aims to assist in the neutering, recapture and re-homing of silver foxes in need. Together with our community outreach and education programs, we seek to reduce the risk of escape, injury and death, whilst preventing the potential for inbreeding, exotic pet overpopulation and hybridisation with native wild foxes.
What Are We Fundraising For?
Equipment and Costs to Run Education and Community Outreach Events
Despite the ban on fur farming in the UK in 2000, London remains the world center for fur buyers, in a trade that produces over 15 million fox pelts a year. On top of the legal trade in fur (which can be found in many regular high street stores in the UK today), there is a vast amount of mislabeled "faux fur" from China. So much so, that in 2018, there was an unsuccessful campaign to ban the trade of fur in the UK altogether.
We believe that educated consumers make educated choices. With equipment and funds to organise and run education events, Black Foxes UK aim's to promote awareness of animal welfare topics relating to the silver fox and it's commercial production by providing the information consumers need in order to make informed choices and to prevent impulse purchases.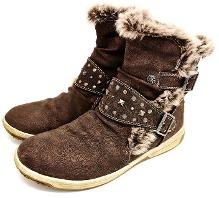 Costs of Neutering Silver Foxes in Need
Reaching sexual maturity is one of the main reasons silver foxes escape and are re-homed. Non-neutered silver foxes have a naturally strong desire to follow the "call of the wild" - which increases undesirable behaviours such as urine marking, seasonal aggression and the desire to roam. Seasonal hormonal changes also increases the potency of reproductive hormones and pheromones, which can attract unwanted attention from wild foxes.
Preventing silver foxes from breeding has many benefits, including:
Reducing Re-homing - Neutered silver foxes are much less likely to develop the unwanted and undesirable behaviours related to sexual maturity and breeding that often results in the need for re-homing.
Preventing Inbreeding - Non-neutered silver foxes will readily breed with siblings if they are not separated and correctly secured during the breeding season, which can result in unwanted pregnancies and inbred litters.
Preventing Hybridisation - Non-neutered silver foxes will readily attempt to escape and breed with native wild foxes if they are not correctly secured during the breeding season, which can result in unwanted, hybrid litters.
Controlling Overpopulation - Neutered animals cannot breed and contribute to the problems associated with unwanted litters and exotic pet overpopulation.
With funds available to cover neutering costs, Black Foxes UK can help to control the risks associated with inbreeding, pet overpopulation, naturalisation and hybridisation by directly financing the neutering costs of rescued silver foxes and silver foxes in need.
Disclaimer: Every anaesthetic and surgical procedure carries a small risk of complications. Neutering is a routine procedure, the risks of which are known and minimised. Animals in season or animals that could potentially be pregnant are at a higher risk of complications. For this reason, it is usually advised neutering is postponed until 12 weeks after a season, (silver foxes come into season 3 days a year - between late December and early February). However, animals in season or animals that are pregnant are also at a higher risk of complications as a result of unwanted pregnancy or potential escape, so this must be taken into account when taking the decision to neuter.
Costs of Fostering and Re-homing Silver Foxes in Need
There are few resources available for keepers of exotic pets, which can make it difficult for those seeking to re-home a silver fox in need. Locating a suitable new home for a silver fox can be a time-consuming and frustrating process, which can be a risk to welfare under certain circumstances (such as in cases where aggression, escape or mating behaviours are involved).
Funds raised will be used to cover the costs involved with:
locating suitable, knowledgeable homes

performing home-checks

providing animal transportation

covering the costs of veterinary health checks
In providing a dedicated foster and re-homing service, Black Foxes UK can protect the welfare of silver foxes by fostering and re-homing animals in need before escape, accident or unwanted pregnancy occurs, and by providing vetted, knowledgeable forever homes.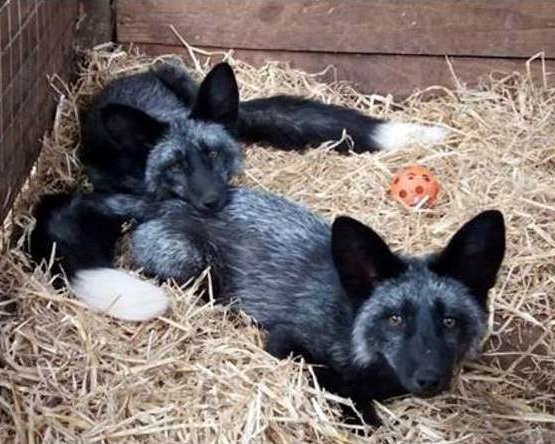 Equipment and Costs to Recapture

Lost Exotic

Pets
Black Foxes UK receives an increasing amount of melanistic and anomalous red fox reports every year, with over 200 sightings logged with us since we began recording in 2015. While many of the reports are of unconfirmed sightings, the majority of confirmed sightings have proved to be that of missing silver foxes, rather than wild melanisitic animals. Animals raised in captivity do not have the skills to exist in the wild and sadly, several lost silver foxes have not survived long enough to be located and recaptured.
Catching and containing exotic pets like silver foxes is not an easy task and many animal welfare organisations do not have the skills, knowledge or resources to deal with such a situation. Black Foxes UK has already assisted in the location and recapture of several missing silver foxes, but we would like to do so much more!
The funds raised will be used to purchase:
Humane fox traps
Animal handling gloves and protective sleeves
Catch nets
Herding boards
Travel and transport costs
Veterinary services and treatment (where necessary)
Temporary holding enclosures
With our team members fully equipped with the necessary tools, they will be much more able to assist in the safe and efficient capture of every lost silver fox reported to us.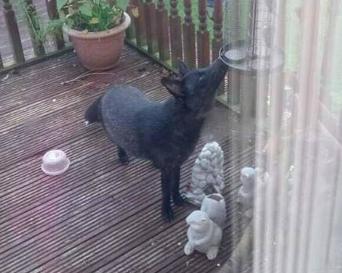 Equipment and Resources to Conduct Citizen Science Projects
The North American red fox was introduced into the UK in the early 1900's with the start of the commercial fox farming industry. Despite the ban on fur farming in 2000, the North American farmed fox or "silver fox" continues to be bred in the UK today. Black Foxes UK aims to establish what degree of coat colour variation is seen naturally within the UK fox population, as well as to investigate the extent of any possible hybridisation with North American foxes as a result of escapes and releases.
In order to achieve this goal we will need to:
Increase the scope and capacity of our sighting and reporting system
Develop a detailed research program
Enroll with the National Biodiversity Network
Enlist the support of universities and research establishments through grant provisions
Black Foxes UK is a not-for-profit social enterprise, consisting of a small group of animal keepers, educators and enthusiasts that records and reports sightings of melanstic and anomalous red foxes in the UK in order to identify and reunite lost silver foxes with their owners. Our team members are all experienced with handling silver foxes and are dedicated to raising awareness and welfare standards of this beautiful and mysterious creature.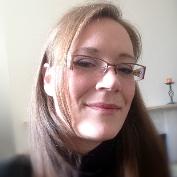 Hayley is qualified in Animal Management and has over 15 years' experience working professionally within the animal sector. She has worked with a wide variety of species (including several species of fox), and has completed many CPD Courses throughout her career.
Hayley began her career as a Zookeeper in 2002. After this, she went on to serve as Kennel Manager for a large boarding and rescue centre and later embarked upon a career as a Research Technician within animal science. She left research in 2011 to set up her own Exotic Pet Behaviour Consultancy, before taking on a role within the Veterinary sector and dedicating her time to the development of Black Foxes UK.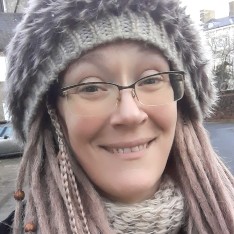 Kat is a long time animal care professional and dedicated animal lover, who graduated with distinction and the Miur award from an Animal Management College in 2006 and has since studied canine behaviour, training and nutrition.
Kat is an experienced fox keeper and has kept and bred numerous species of exotic pets since childhood. She has a passion for animal welfare and science and has previous experience educating young people in animal welfare practices. She currently works as a Veterinary Assistant and joined Black Foxes UK in 2017.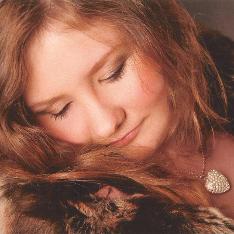 Tara is an experienced silver fox keeper . She has a passion for educating people on the welfare needs of silver foxes and often attends events and shows with her silver foxes.
Tara has had a love of animals since childhood and previously bred and trained dogs. She has been involved with Black Foxes UK since it began, helping to collaborate reports and sightings of missing exotic pets.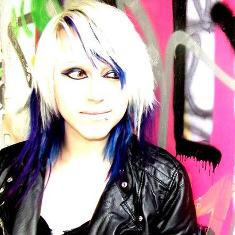 Danielle is an experienced Volunteer and Rehabilitatior for a nationwide fox charity. She currently works in Administration but uses her free time to actively assist in the care, management and rehabilitation of foxes in need.
Danielle is an avid fox fan and has campaigned for fox welfare for many years. She is also an experienced fox keeper, with knowledge on both silver fox and wild fox management. Danielle joined Black Foxes UK in 2017 and provides assistance with the recapture and fostering of silver foxes in need.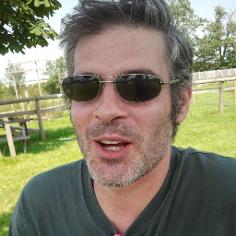 Barny has assisted in the development of Black Foxes UK since it's inception in 2015. Assisting in the transportation, recapture and re-homing of silver foxes in need.
Barny has worked as a Managing Director in an engineering firm for many years. Despite having no previous experience keeping or working with exotic animals prior to joining Black Foxes UK, he has developed his knowledge and skills over the years, becoming a valuable member of the team.

Copyright 2015 - 2019 Black Foxes UK CIC
Company Number: 12106036